The weather is getting colder, and many of your trees have likely shed their colorful leaves and left you with a bland, colorless winter landscape. Don't settle for a sad, lifeless yard! Consider these vibrant plants that can keep your landscape looking lively and beautiful throughout the winter season: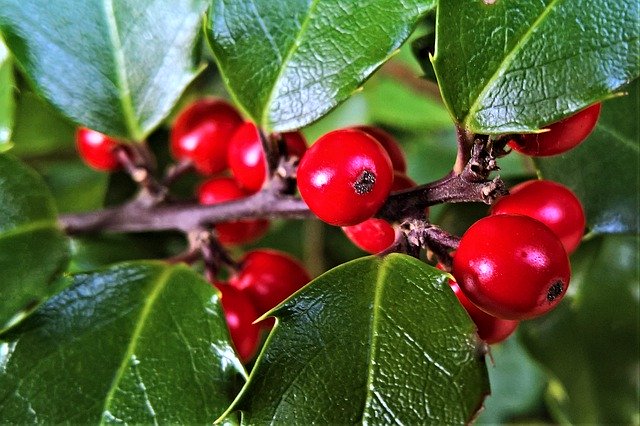 Holly Bushes: A holly's leaves stay green in the cold season and the plant's signature red berries will give your yard a bright, holiday look.
Star Magnolia: A Japan-native shrub or small tree, the star magnolia produces showy pink and white blossoms in late winter and early spring.
Hellebores: With outward facing blooms that come in a variety of colors, hellebores have evergreen foliage and are both low-maintenance and deer-resistant.
Douglas Fir: These trees are what most people decorate the interior of their homes with at Christmas time. Douglas firs stay green all throughout the year and can make your landscape even more festive during the holidays.
Japanese Red Maple: Although this maple's leaves fall in the cold season, it is the tree's orange-red bark that allows it to stand out in an otherwise colorless winter landscape.

Snowdrift Crabapple: This deciduous tree will lose its yellow leaves during the fall, but will bear bright red-orange fruit that lasts all throughout the winter.

Tips for Winter Landscape Planting
If you're going to plant trees, shrubs, or other plants in the winter, it's helpful to consider these tips in order to ensure healthy growth:
Always keep newly planted trees watered.
Use mulch to maintain consistent soil temperatures.
Hold off on fertilizing until springtime.
Stake new trees if weather with high winds is probable.
Avoid pruning and be gentle with roots when planting.
Check the weather forecast before you plant and do not plant any new trees or shrubs right before a snowstorm.
Consult with your local arborist or tree maintenance expert to ensure your soil is healthy and disease-free before planting.
If you need assistance with winter tree maintenance in Maryland, Nelson Tree Specialist is your best resource. We provide homeowners with the tree care services they need to keep their landscape healthy and beautiful all year long. Contact us today to find out more about the arborist services we provide.