Though there are trees that can withstand below-freezing temperatures and winter weather with no ill effects, many residential trees are damaged each year by snow, ice, frost, and cold weather. Here's 3 ways winter can harm your trees and what look out for and prevent winter tree damage.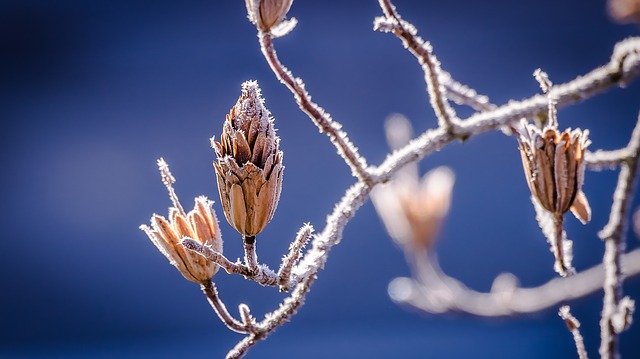 Here are 3 Ways Winter Can Harm Your Trees
Fluctuating Temperatures
Most plants go dormant during the winter months, and by the time the bitter cold temperatures hit, they've already lost their blossoms and some even disappear underground where they are safe until the spring when they can bloom again. Trees lose their leaves in the fall but they remain consistently exposed to winter weather.
Though below-freezing temperatures affect the health of your trees, it is more commonly the fluctuations in temperatures that harm them more. With gradual weather changes, your trees will have time to acclimate to lower temperatures. But in Maryland, D.C., and Virginia, we often experience extremely cold temperatures very quickly, which shocks trees and gives them no time to acclimate properly.
Ice and Snow
Light snowfall or a flurry here and there won't do much damage to your trees at all, even if they are weak or old. For evergreen trees, snow is not a threat at all and these trees can stay healthy and safe all year long. However, excessive amounts of heavy snow can cause issues for your trees, especially when ice is involved. In the winter, most trees are brittle and dormant. Storms that bring ice can cause weak branches to snap off, so pruning your trees in the fall is a good practice to maintain.
Dryness in Evergreen Trees
Although Evergreen trees can survive the winter and, as the name implies, stay green all season long, they do have difficulty finding moisture on days that are especially dry with no precipitation. Evergreen needles begin to brown and decay unless conditions stay relatively moist.
Got Tree Damage? Call on the Professionals
At Nelson Tree Specialist, we are dedicated to helping homeowners care for their trees throughout all four seasons. If you need tree maintenance or tree removal services this winter, contact our experts and rest assured your trees will be in great care.