No matter where you get your news, you've probably heard that the bees are in trouble. Thankfully, with some amazing efforts, there are a few things that you can do to help your local bee populations and today we're going to go over some of the ways you can make that happen. Let's take a look.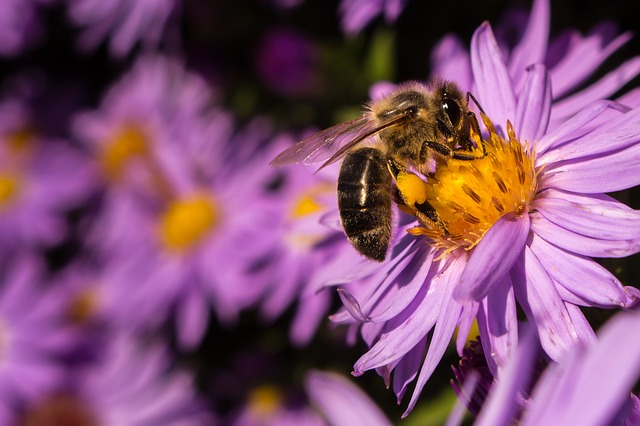 Give Them a Place to Pollinate
The first thing you can do to support your local pollinators is to give them a place to do their work. Native trees and plants are excellent sources of food for local colonies of bees. Though exotic plants may be lovely for us, they are not as ideal for our local wildlife, so make sure you keep some native plants in your landscaping plans. This should include hybrids, as they are often sterile and don't produce a whole lot of pollen. Along with the pollen, trees also provide a home for bees where possible.
Avoid Pesticides At All Costs
Though not all pesticides lead to colony collapse, some will and, at the very least, they're not great for anyone involved, least of all the bees. If you're having trouble with pests, try and use some natural methods of deterring them. A trained arborist can help you determine the right methods for keeping the bad bugs away from your trees without harming the beautiful buzzing bees. In fact, an arborist can help you with all manner of tree-related issues from diseases to pests, and everything in between.
Need an Arborist to Help With Your Trees?
If you're looking for expert tree care from leaders in the industry, then look no further. Nelson Tree Specialist can help you with anything tree-related that you might need from pruning to removal and more. Contact us today to learn more about how we can help you or to set up an appointment. We'd love to partner with you to help save local bees!