The holidays have come and gone, and unless you're someone who likes to keep holiday decor around the house until spring, you're probably starting to place everything back in storage. But what should you do with your Christmas tree?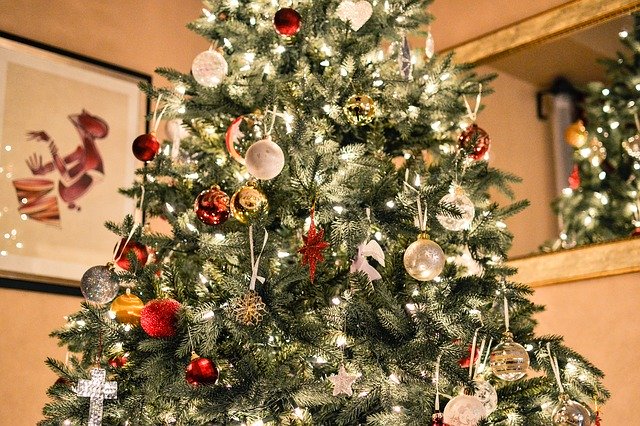 Many homeowners just place them on their curbs and hope their tree will be scooped up on trash day. There are a few different ways to dispose of your Christmas tree, with some being more ideal than others. Let's take a look!
Recycling Options
One of the best things to do with your Christmas tree is to recycle it. In fact, some communities require residents to recycle their trees and may charge a fee if they are disposed of improperly. If your neighborhood doesn't offer curbside yard waste pickup or you prefer to dispose of your tree in a way that benefits the environment, bring it to your local recycling center.

There are also non-profit organizations that ask for used Christmas trees after the holiday season, so you can do a quick search online and easily find a place to recycle your tree.
Repurposing Your Christmas Tree
If you took proper care of your tree while it was in your home by feeding it and providing a water source, it should still be in healthy condition. There are multiple ways you can repurpose your Christmas tree this season:
Plant it in your yard.
Chip the wood to make mulch.
Use the branches to make wreaths or garlands.
Use the pine needles to make fragrant satchets.
Remove the branches and use the trunk to make:

Firewood
Wood crafts
Coasters
Flower bed decorations
A bird feeder
Local Waste Management Services
Plenty of communities offer curbside tree pick-up in January once the holiday season is over. But there are often special dates for tree pick-up, so it might not be appropriate to set it out with your trash whenever you decide to take down the tree. Check your town government or waste management website for details on whether or not they offer curbside pick-up, and look for any dates, rules, or regulations involved.
Call the Tree Removal Experts in Maryland
Nelson Tree Specialist is here for all of your residential tree needs. Whether the trees on your property need maintenance or you need a tree removed, our experts can handle it all. Give us a call to learn more about our services or to get an estimate today.