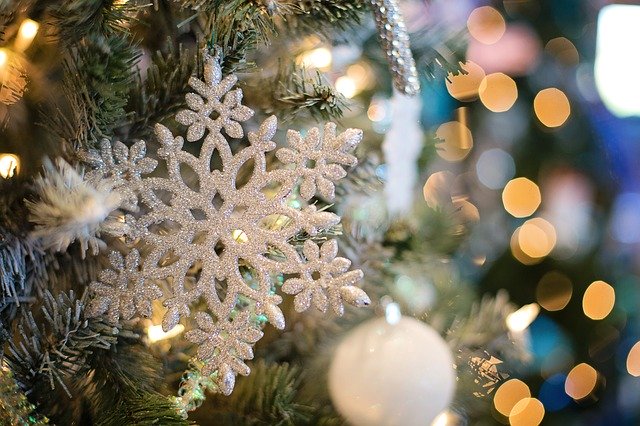 If you're picking out a real Christmas tree this year, whether it's your first time or your 20th, it's important to know the proper care for your Christmas tree in order to keep it healthy and vibrant in your home throughout the holiday season. Here are some helpful tips for caring for your Christmas tree this year:
Tip #1: Pick a Healthy Tree
The best way to ensure you're getting a healthy tree is to head to your local Christmas tree farm where you can cut down the tree yourself. When you choose a pre-cut tree, you can't be certain how long ago the tree was removed from the ground, meaning there is a higher chance that the tree will already be in decomposing stages. Avoid trees with a large number of browning or dead needles, as this is a sign that the tree is already past its prime.
Tip #2: Choose a Safe Location for Your Tree
One way to care for your Christmas tree is to find a space in your home that isn't crowded by furniture or decorative items to set up your tree. If you'll be using string lights to decorate the tree, ensure there is an outlet nearby to plug them in, but keep the tree far enough from the outlet that there won't be a spark or fire hazard. The corner of a first-floor room in your home is a great place for a tree, since it will be safe from bumps and knocks.
Tip #3: Prepare the Base of the Tree
When you get home from picking out your Christmas tree, prepare the base by cutting off the bottom 1/2-1" of wood with a small handsaw to aid water absorption. Mount the tree within 8 hours of cutting the base. You can purchase a tree stand or cradle from your local hardware store that provide a watering space for your tree. Ensure the tree is standing straight up and let it settle for a few hours before adding decorations, as it will need time to fall back into shape.
Tip #4: Keep Feeding Your Tree
Once your tree is in place in its stand, it will need plenty of water to make up for the time between its place in the ground and its travel time without hydration. A freshly-cut Christmas tree may drink up to 1 whole gallon of water alone on the first day it is set in your home. Consistently ensuring the tree base is filled with water helps to keep your tree moist and healthy, and means there's less of a chance of combustion or burning.
To learn more about tree care, or to schedule residential arborist services for your property, contact the professionals at Nelson Tree Specialists today!