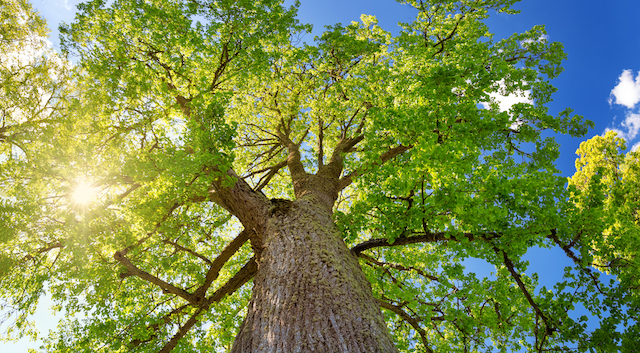 We all know that it's important to keep your pool debris-free during the Summer. Debris can clog your filters, dirty your water, and make your pool experience generally unpleasant. Sometimes, though, a pool only feels complete when shaded by a beautiful tree. If you want to give yourself the beautiful, relaxing atmosphere you deserve, you'll have to choose the right tree to plant near your pool. This way, you can maximize aesthetics while keeping your pool nice and clean! Read on to see some examples of trees that will give you the landscape you're after, but will still keep your pool debris-free.

First, consider what you want from your tree.
Before we can get into the best trees for your poolscape, let's go over the factors you'll need to think about prior to choosing your flora. Consider the climate where you live. Research what trees do best, and which ones tend to wilt and die. It's also vital to see which trees grow too big or too fast; for example, you shouldn't be looking for oak trees for this reason. You wouldn't want the roots to crack your concrete and tear the vinyl lining of your pool!

1. Acacia
Acacia has minimal leaf shedding in the fall, which makes it perfect for late-summer pool care. It won't clog your filters and you'll be skimming the surface a lot less obsessively. Acacia also presents a beautiful shade that is hard to beat. Its appearance is gorgeous, and artfully drapes over your pool, presenting a dramatic and fantasy-esque environment. If this is the look you're going for, acacia is the tree for you.

2. Evergreen
Perhaps you're more interested in keeping your pool area private from the prying eyes of your neighbors. Not to worry! You'll want to go for trees that are fast-growing and thick. Evergreen is a great example. Its thick greenery and rapid growth make it ideal to plant around your pool. It's also very stunning during the cooler seasons, so you aren't sacrificing your winter landscape.

3. Windmill Palm
Keep in mind–trees with fruits or seeds can be messy and cause a headache for you. Windmill palms are a great combination of beauty and simple cleanup. Though these are mostly ideal for warmer climates, they are fast-growing and are easy to plant for the summer season. You won't have to worry about debris with a windmill palm.

4. Holly
Of course, these trees are famous for their shedding of berries. However, the berries are small and easily taken care of by your filter. They don't lose their leaves during the winter, which means you won't have to clean up after it. Instead, you'll be able to enjoy its beauty and soft, gentle touch it will have on your landscape.

Still curious about what trees you should be planting near your pool? Ask the experts at Nelson Tree Specialist! We offer comprehensive tree care and curation, so if you're having issues, we can help.